One thing I LOVE is getting mail, nothing makes your day like a great letter or an amazing postcard. Since I have so many I bought the big Smash Book (11x13.5) to put all my postcards and letters in it. My plan was to put two or more in each page but I ended up doing what I always do in the other Smash Books. I only used one postcard but I still like it!!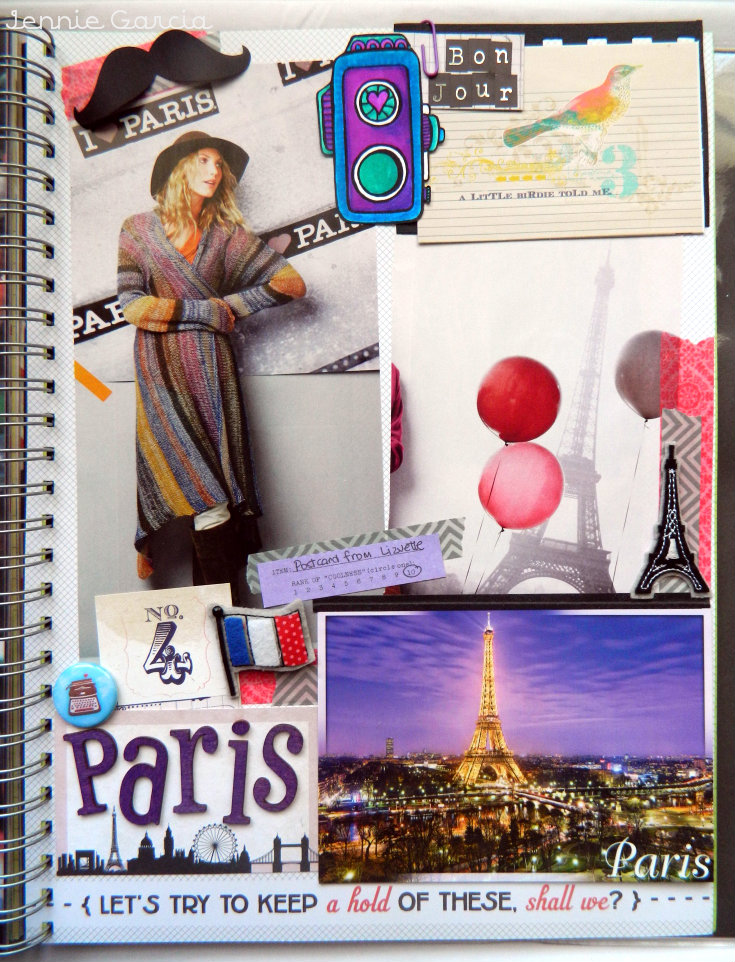 I LOVE the using the
Mono Adhesive Dots
for Magazines and thin papers since they don't leave any visible marks on the front. I colored this camera digi from Angie Delarie with the
Tombow Dual Brush Pens
.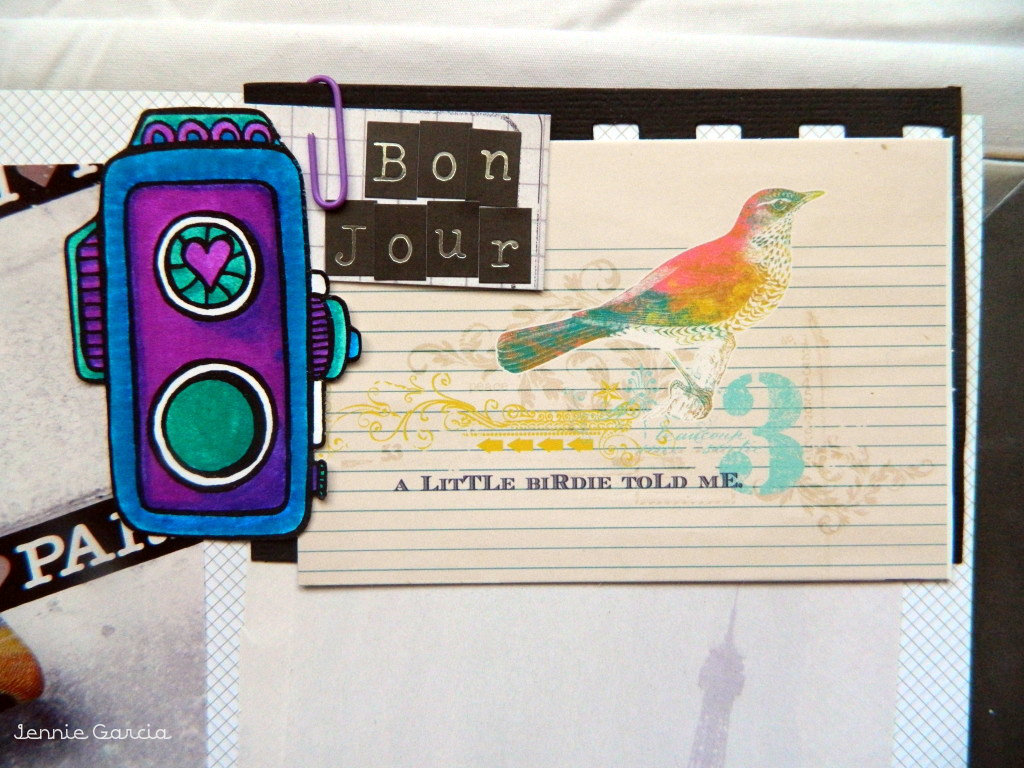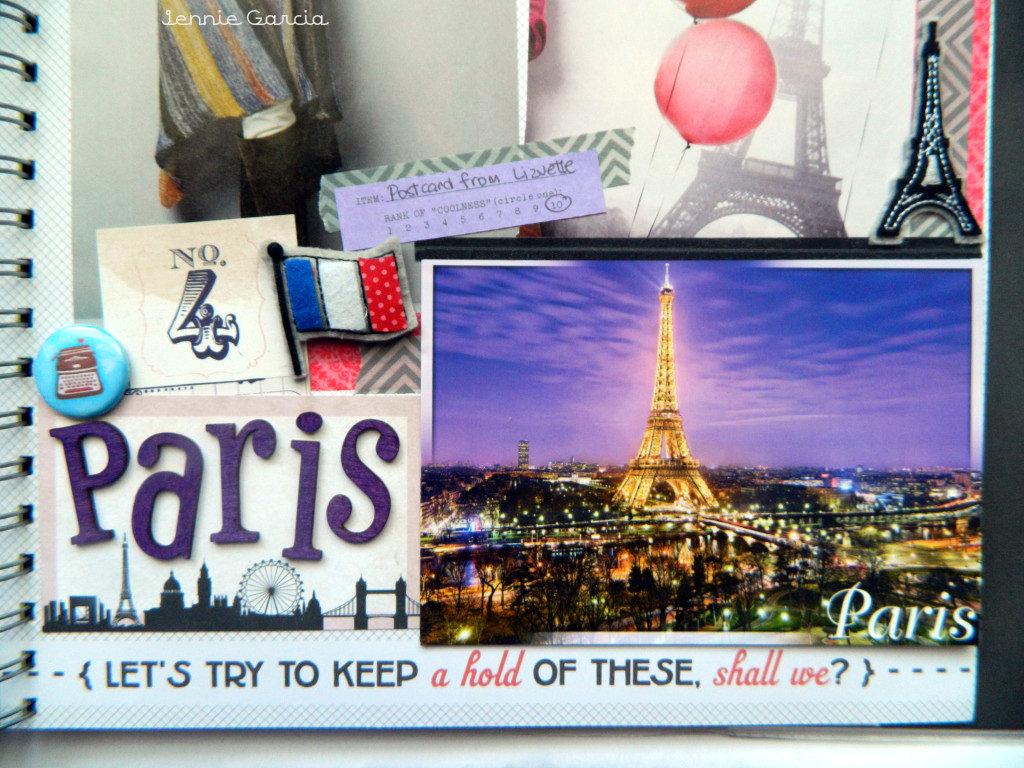 Who loves a money saving tip?? Well, Flair Buttons are very in right now, but for the price of one pack of these you can buy twice or maybe three times flat buttons. The only difference is the fact that they don't adhesive. You can get them at etsy, you use a
Tombow Power Tab
s and they work perfect!!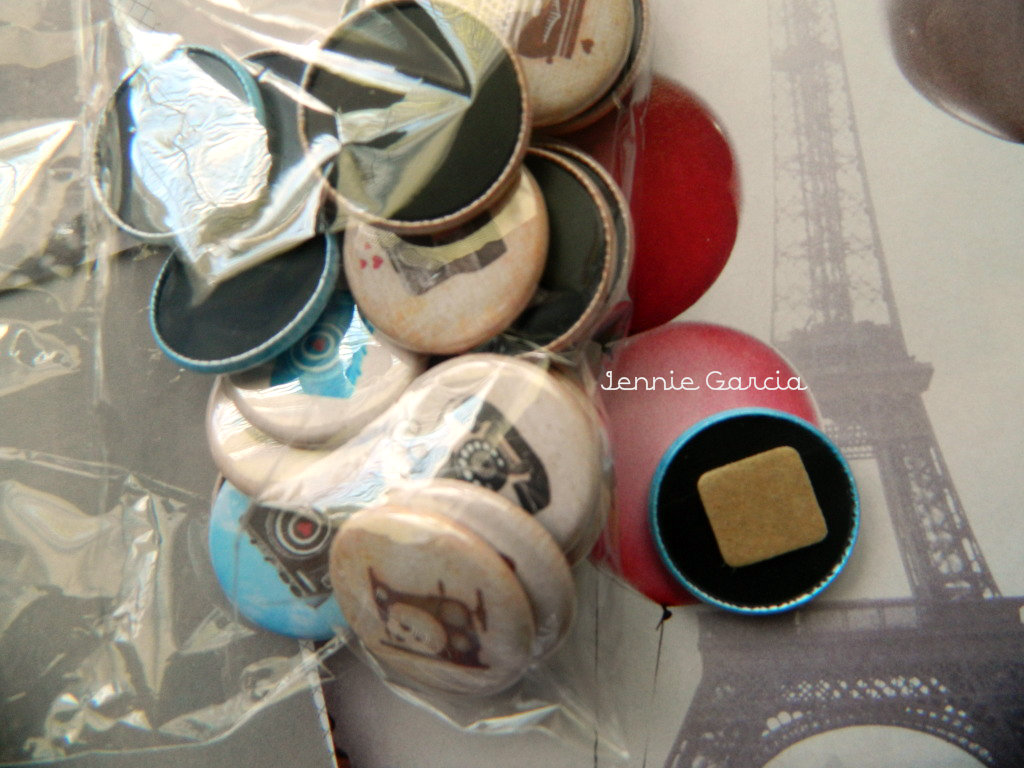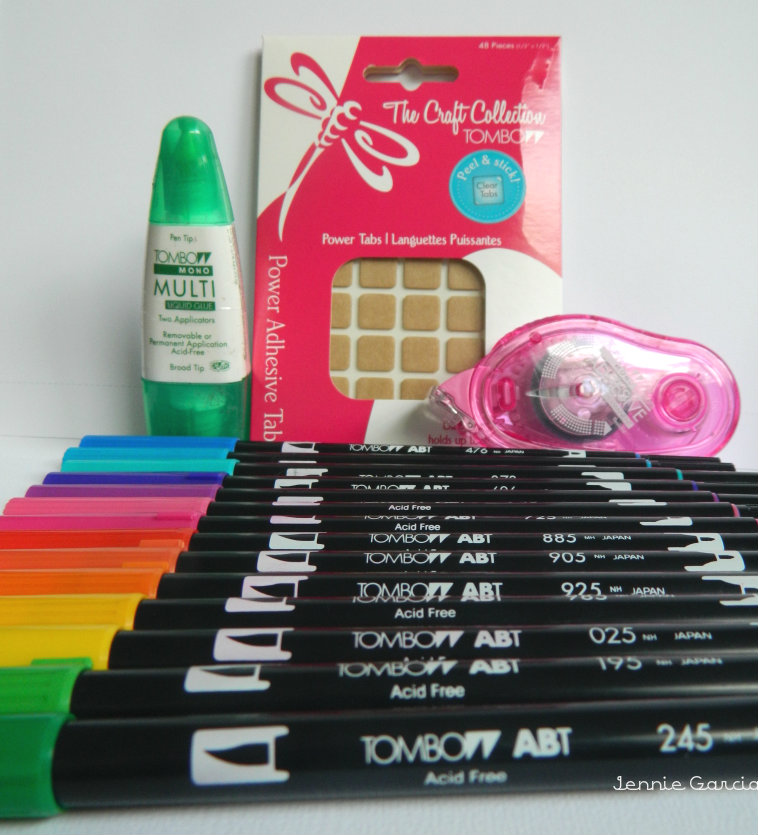 I hope you liked this cheap trip to Paris!!
Take Care!!
If you enjoyed this post please follow us on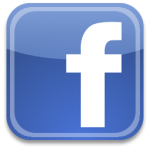 http://www.facebook.com/tombowusa