Today I have for you a Smash book page inspired in the movie Midnight in Paris. I saw it the other day and I loved it!! How cool would it be to go back to the 20′s and hang with amazingly talented people in Paris?! To glue everything in these pages I used the
Mono Dots Adhesive
which I mostly use for papers and photos. But your would be surprise of the power of this runner!!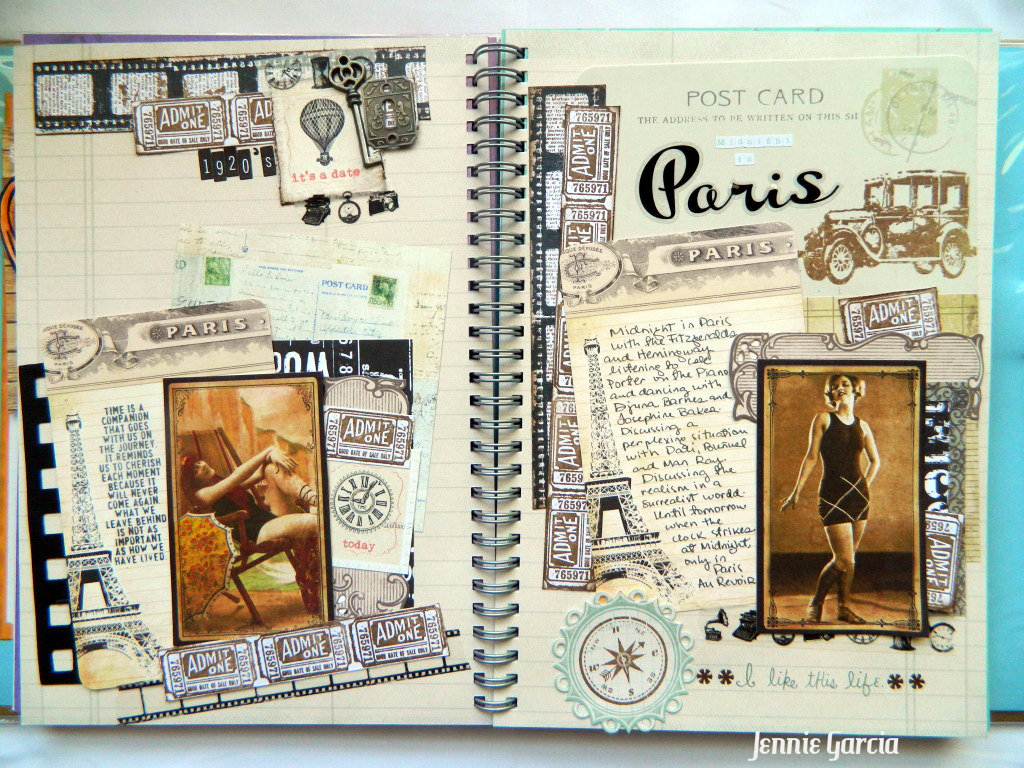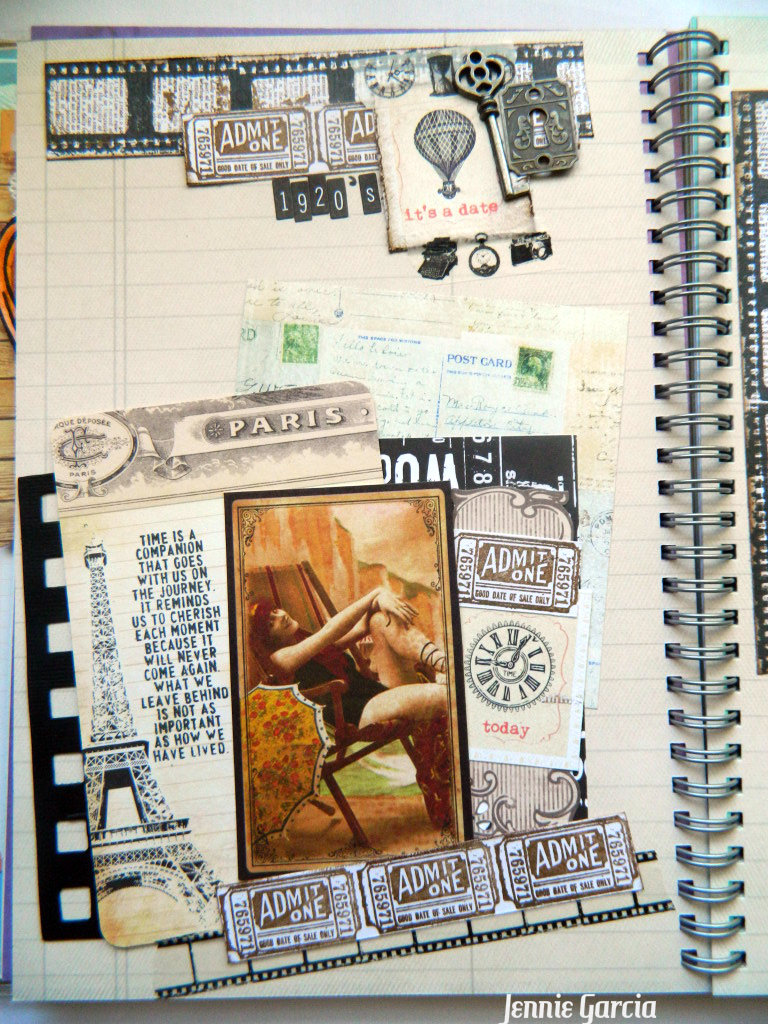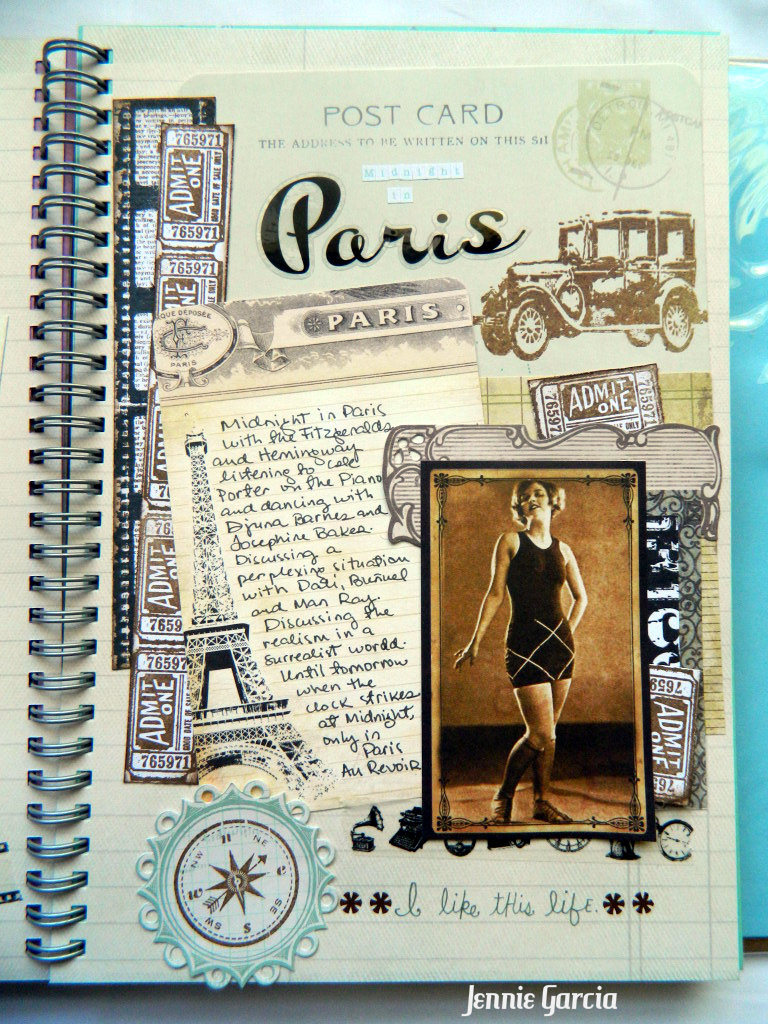 I even used the
Mono Adhesive Dots
for the Momenta metals!! It works amazingly well is you apply enough adhesive!! They come kind of a foam dot but I am avoiding bulk in my Smash Book since my green Smash Book won't close. The film strip and the tickets are stamps from Tim Holtz.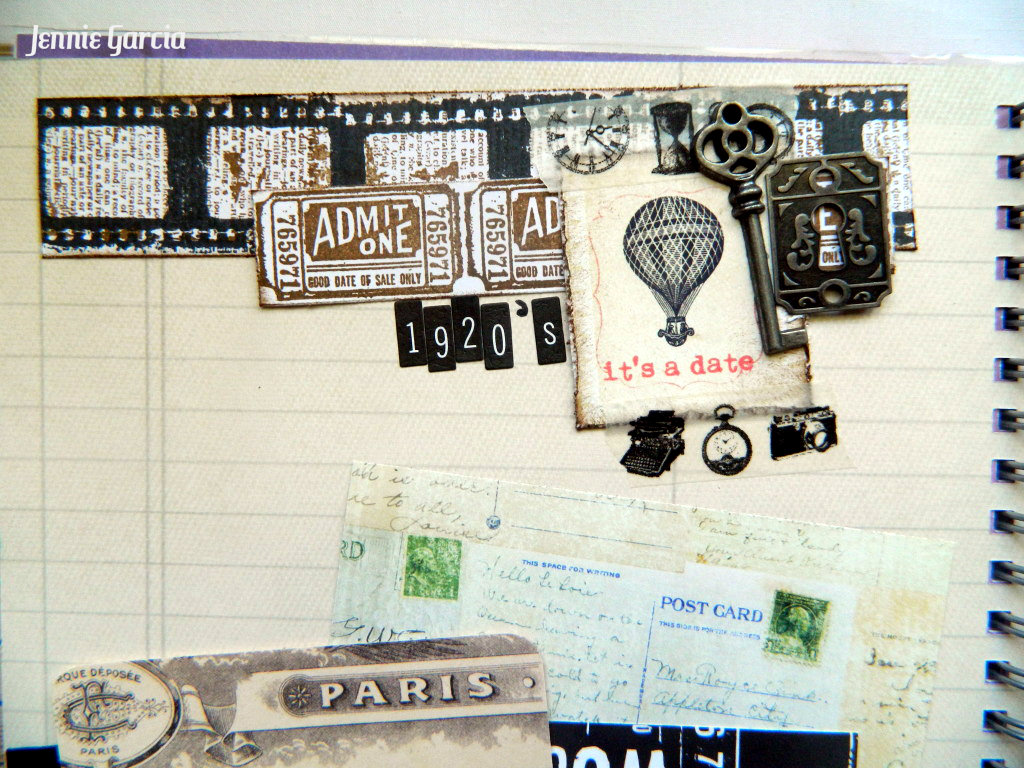 The paper with the 20′s girls is from Graphic 45 and is called "Bathing Beauties" and The Paris Journaling Tags are from 7 Gypsies. I stamped on the journaling tag with a Tim Holtz Stamp.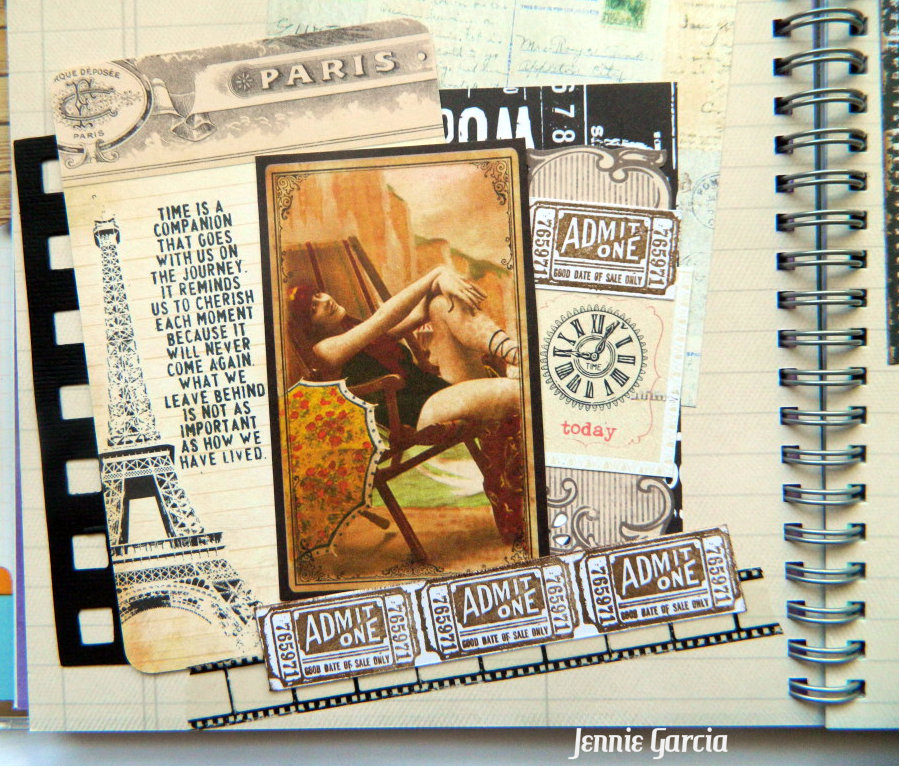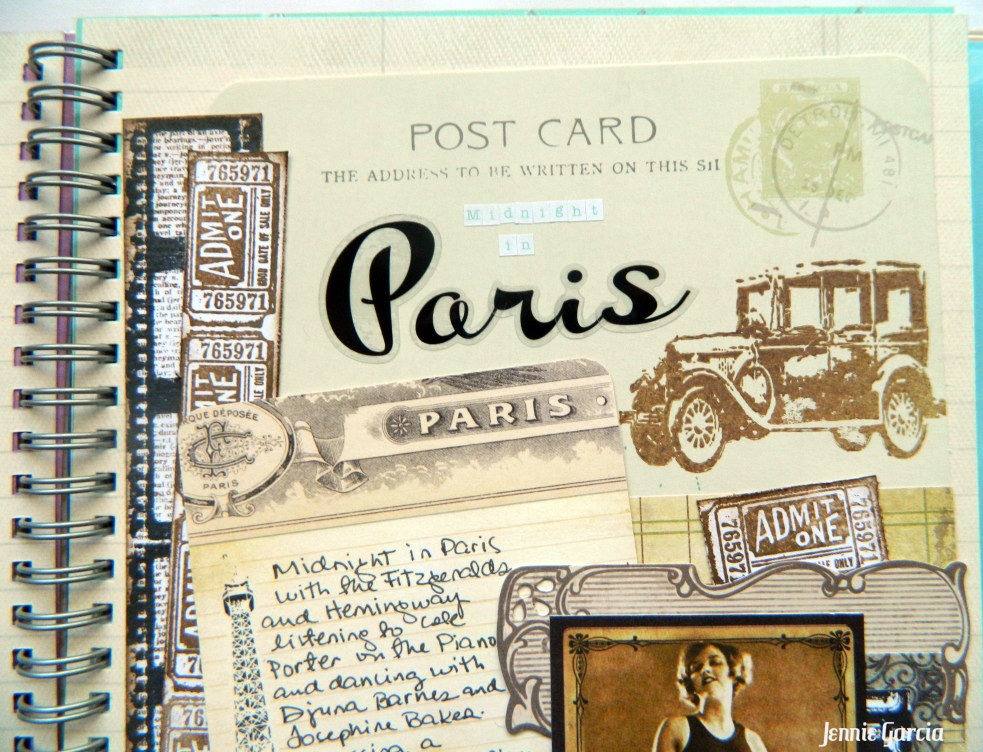 **Spoil Alert** This journaling is about stuff that happens in the movie.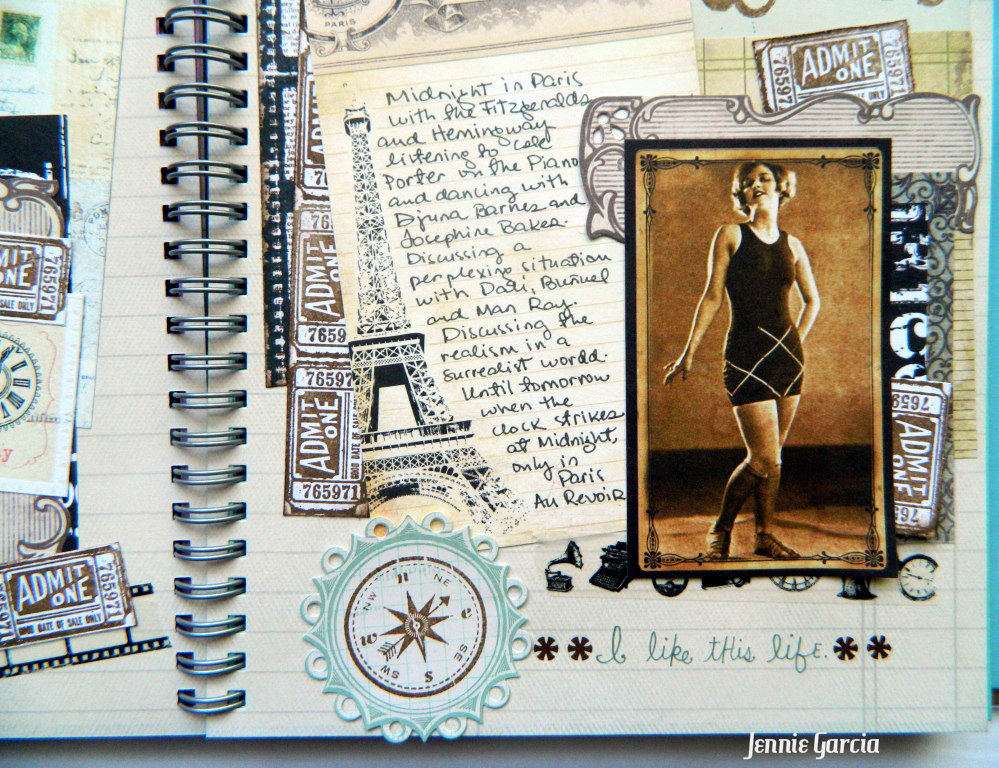 I hope you enjoyed this little Midnight Stroll!!
Take Care!!
If you enjoyed this post please follow us on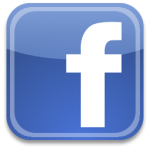 http://www.facebook.com/tombowusa