I am always on the lookout for inspiration and watching videos on You Tube the other day I found a really awesome video by
Paige Evans using paper weaving technique
. The best thing about this layout is that it was made with 1/2" paper strips so I used my scraps. Paper Weaving can be a little intimidating but the is actually pretty easy.
The borders needed something so I used some yellow and green mists and I doodled some arrows. For the little ribbon embellishment I used the
Tombow Power Tabs
.
To put the flair button on the bottle cap I used
Power Tab
and to glue the bottle cap to the page I used
Foam Tabs
.
Where do you find your inspiration?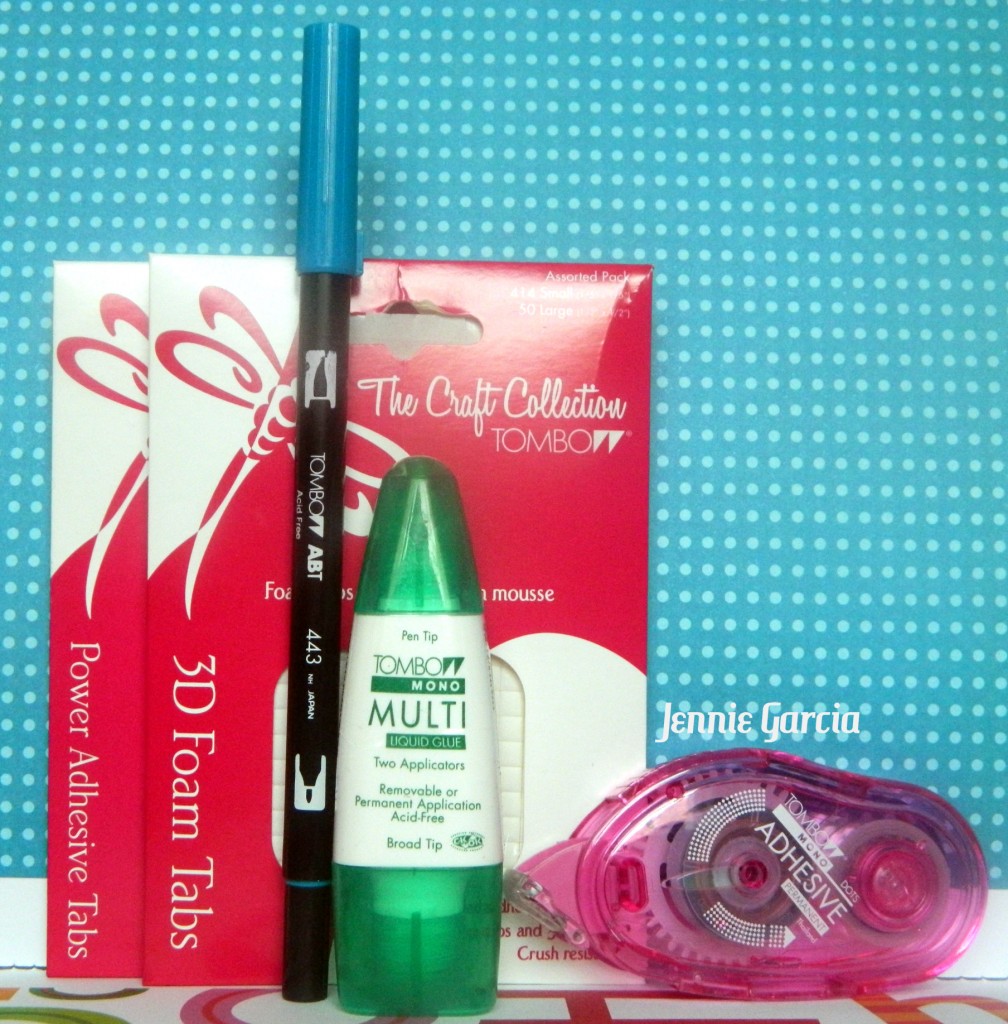 I hope you enjoyed my post!!
If you enjoyed this post please follow us on