Happy Thursday! Today I'm sharing a spread from my daughter's baby album!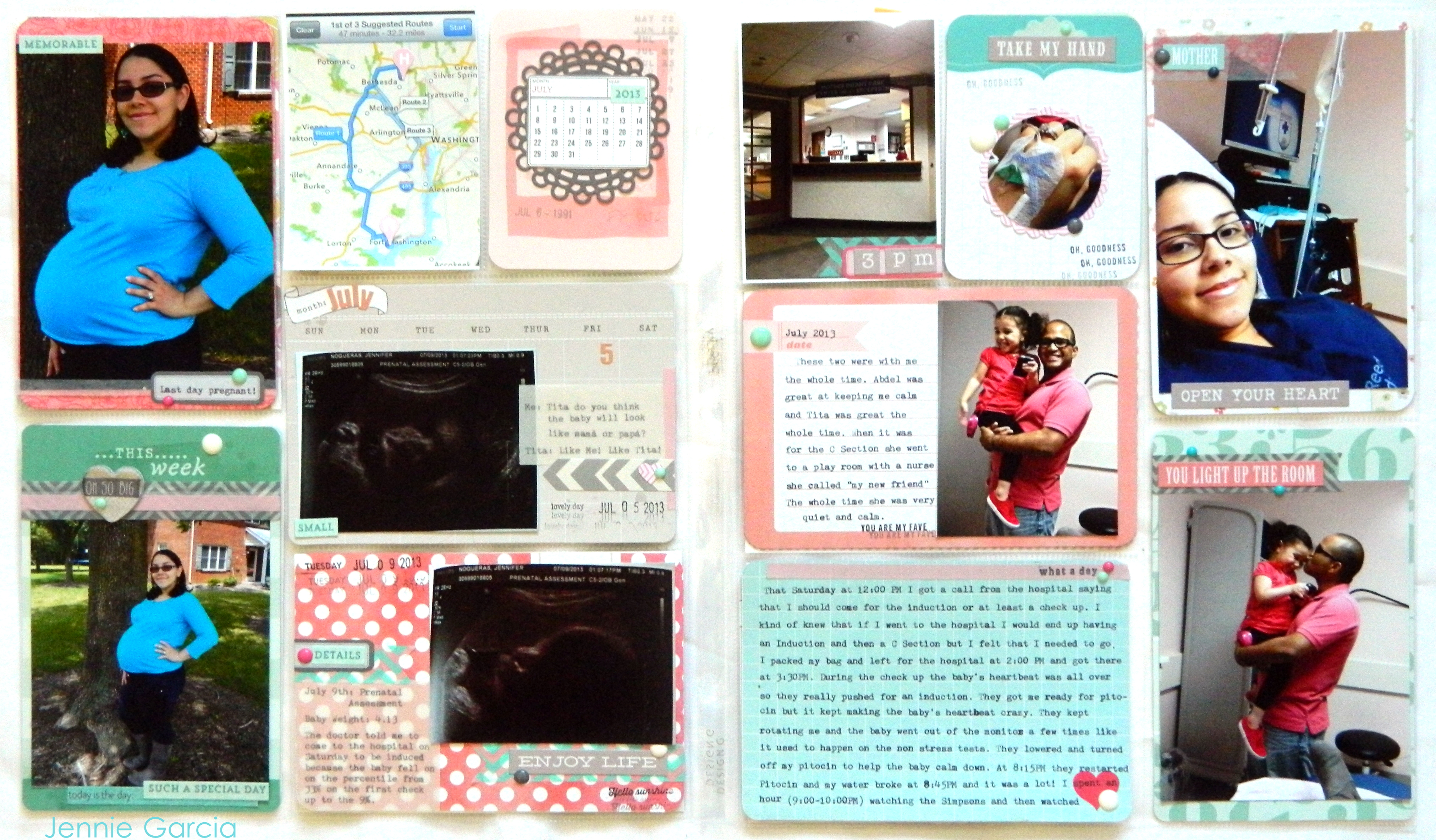 I used these Project Life Kits: Honey Edition Core Kit, 5th and Frolic Core Kit and, the Dear Lizzy Core Kit.
I used my typewriter to do a lot of journaling about the induction and birth day.
I hope you enjoyed this post!
Take Care!
If you enjoyed this post please follow us on